How do we make a contract?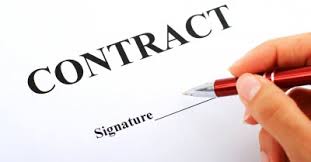 Simply put a contract is made by the mutual consent of two or more persons. There is an offer and an accepter. This act of contract is made by people consenting to be contracted by their own free will. You cannot be forced into a contract against your will.
By this contract our duties, rights and obligations are created. No one can create these duties, rights and obligations without our agreement, that would be an act of force and is unlawful.
What this boils down to is that no one person, throughout the entire kingdom has entered in any contract with their local district council. At no point has anyone ever entered in any contract and nor has anyone ever agreed to pay them.
There does not exist any duties, rights or obligations.  It is an illusion. 
To put it another way, no person can create an obligation for another person. It is preposterous to suggest otherwise, just imagine a world in which we can bind one another to a contract without their permission.
That is however precisely what your local council is doing when they send you your bill. That you choose to pay their claim has always been left entirely up to you. Or to put it another way, if I send you a bill will you just pay up. of course, I could turn up at your house and threaten you if you don't, which is not dissimilar to the action of our local councils.
It is time for this farce to stop.
It is past time that we stop sending our hard-earned money to organisations that have long stopped acting in our interest.
How Many Answers To These Questions Are "NO"!

Did you sign a contract to pay?

Did you make a promise to pay?

Did you verbally agree to pay?

Did you give your voluntary consent to pay?

Did you request any services?

Are you given a choice not to pay?

Is being forced to pay fair?

Is it right that you are coerced and forced into paying?

Have you been informed of any terms and conditions?

Without t & c's can you hold the council accountable?